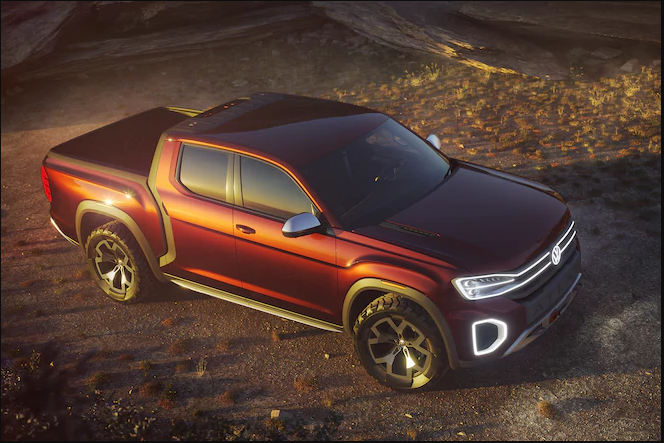 volkswagen truck in the near future?
Not sure if you have been attentive to what's cool and new in the car world, but Volkswagen has sent shockwaves through the truck market with the introduction of a concept vehicle. Volkswagen released a concept known as the Atlas Tonoak. Notice how I say concept truck. Volkswagen mentioned that they do not have a timeline for production or a plan to implement it into the rapidly evolving truck segment as it currently stands. All we can do is hope to see what they do with the futuristic vehicle.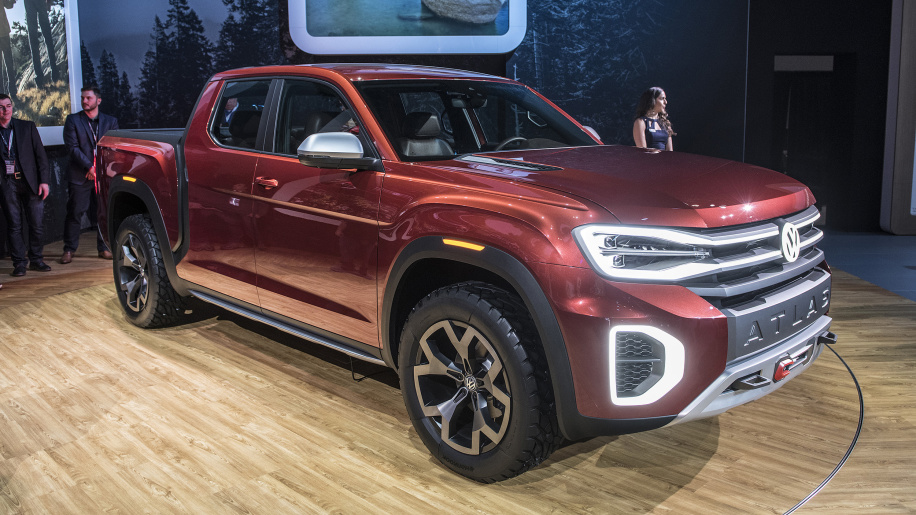 just a concept
Personally I love the sweeping lines and futuristic appearance of the new release and that is coming from a hardcore truck lover. There were little details released but enough to get us excited. The Tonoak will boast a gasoline V6 engine that produces 276 horsepower that will put the power to the ground via an eight-speed automatic transmission. The truck will gain superior traction with the aid of an AWD drivetrain.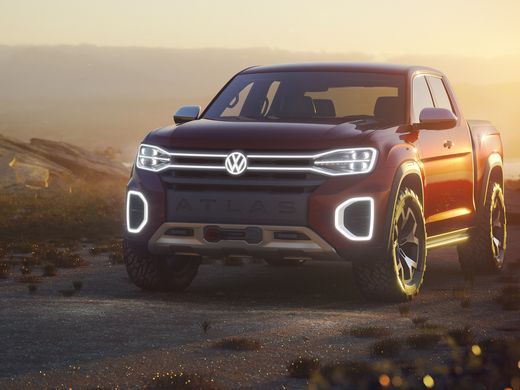 futuristic profile
The concept has quite the exterior features with bold styling. The most impressive angle of this truck is the front end. The front end sports intense LED lighting that stretches across the grille from headlight to headlight. Seriously the whole front end is outfitted with beautiful LED lighting that will be a head-turner in traffic. Even the rear end is adorned with LED lighting from tail light to tail light. Bold is the only way to describe it. Even though there is no timeline on its release into the United States, would you want to see it? Do you love Volkswagen and could use something more versatile with a truck bed? Let us know what you think.