The Mustang Mach-E: An Electric Steed Added To The Stable
The Introduction of the Ford Mustang Mach-E took the world by surprise with its all-electric platform. No gas, zero emissions, yet still upholds the dominant Mustang performance. Although it retains the same performance you will notice that it isn't the pony car you grew up with. It has an SUV/crossover look with sleek body lines. The rear of the car maintains the muscle car look with an adaptive spin on the classic taillights. Approaching from the rear you will surely think its a Mustang but as you get closer it becomes clear that it is a custom creation.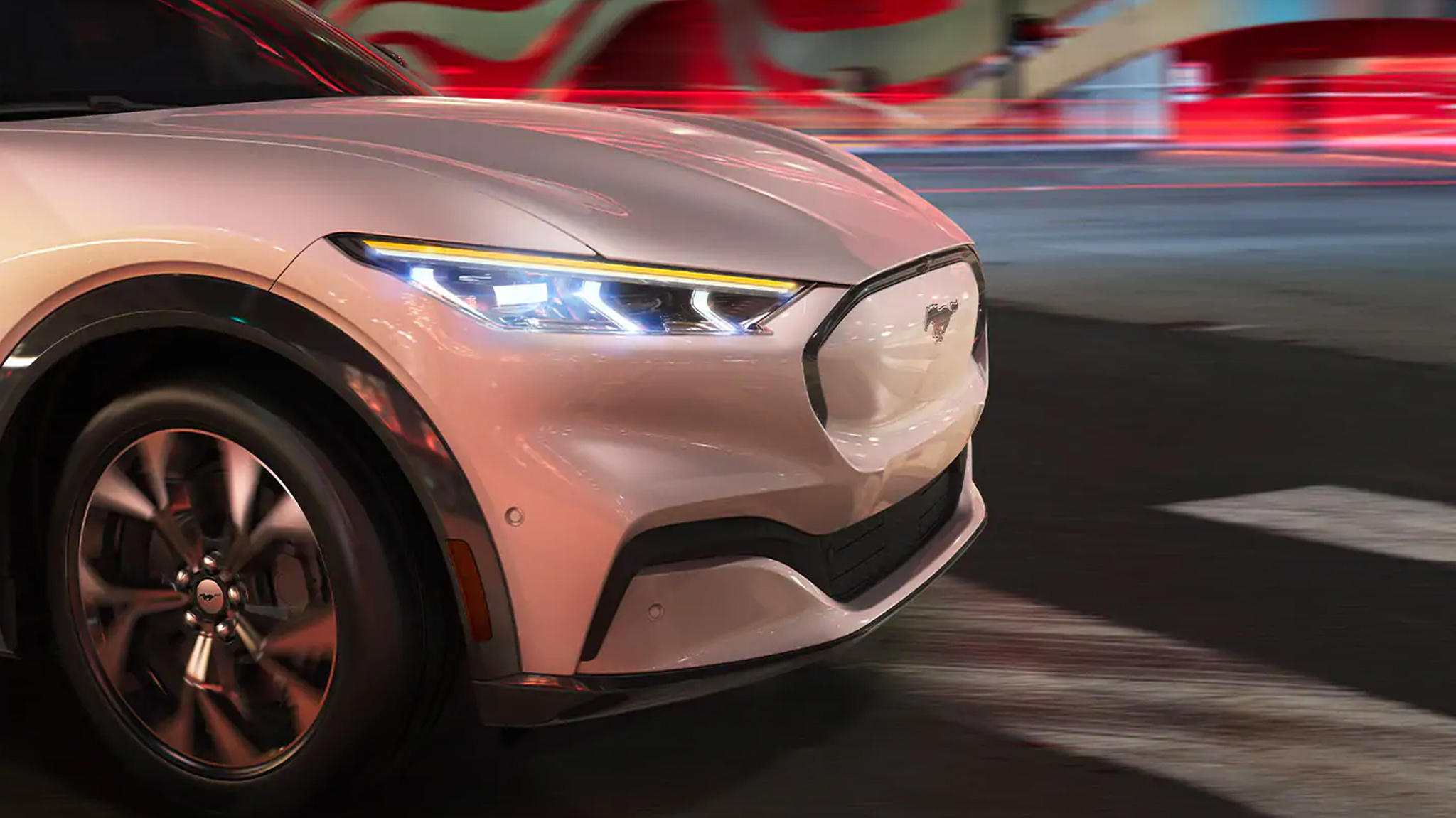 New Chapter
Ford has turned a new page, and added a new chapter to the legendary book of Ford. The Ford Mustang is an iconic name that has been around for decades. The Mustang has been in production for 55 years and has sold over 10,000 units since 1964. Everyone has a story with the legendary car, and a friend or family member who has owned one. It has appeared in a number of movies in various different years and memorable editions. Famous movie cars that come to mind include Gone in Sixty Seconds, Bullitt, and the Thomas Crown Affair. Whats your Mustang story?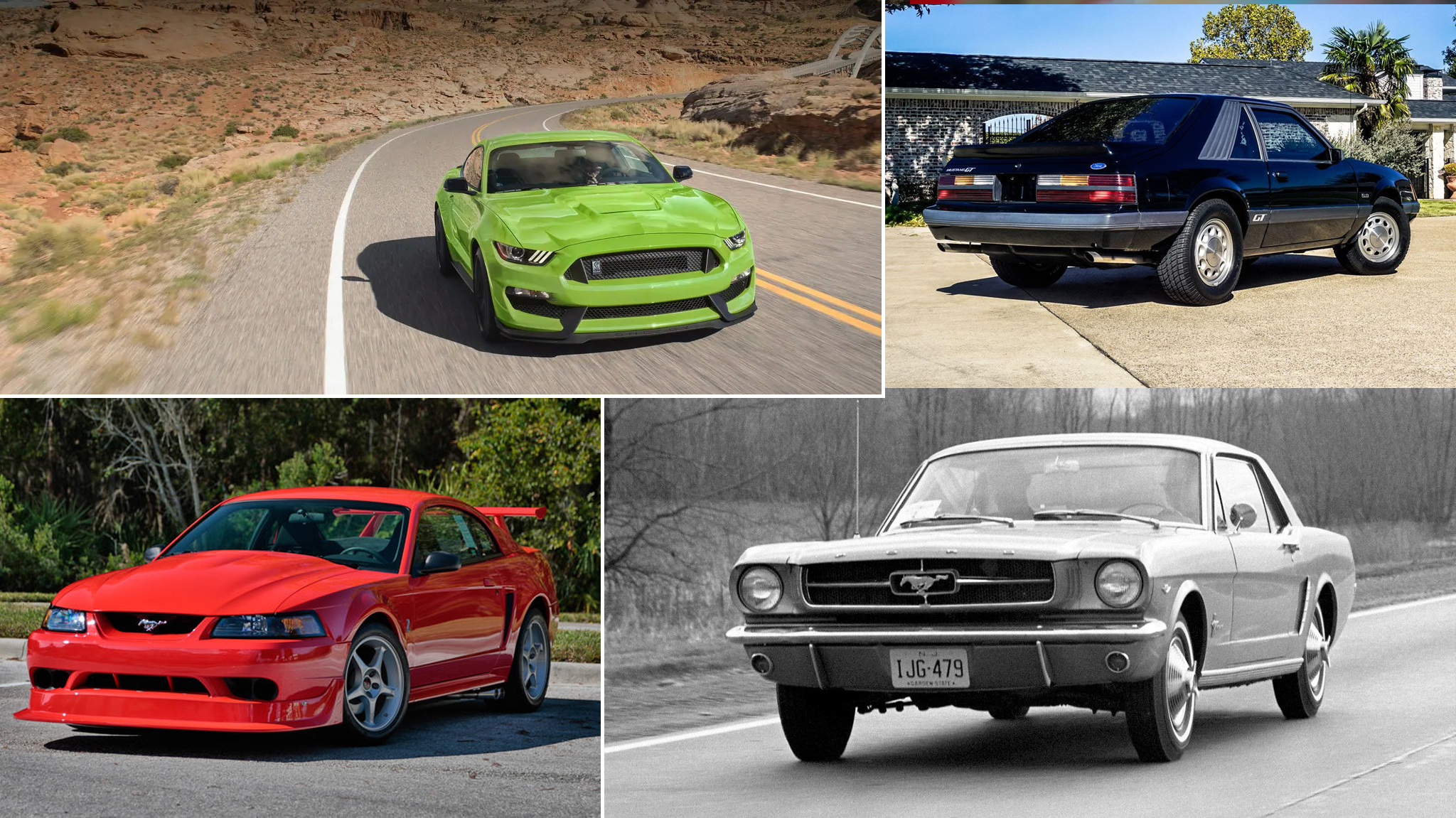 A True Competitor
The Mach-E is a true competitor in the electric vehicle segment that will be sure to attract the attention of other automakers. One of the most appealing aspects of the Mach-E? How about the 300-mile EPA-estimated range on a single charge? That will allow you to take those road trips you have been dreaming about with no stops along the way to fill up the gas tank. If you do need a charge while you are on the road there are 12,500 charging stations nationwide that will keep you cruising to your destination. Although its mostly about the journey and not the destination. There is a smart charging feature that allows you to travel 47 miles with just ten minutes on the dock. Electric cars aren't made for the snow and bad weather. FALSE. The Mach-E will be offered in an AWD drivetrain that will keep you safe and get you to your destination in style.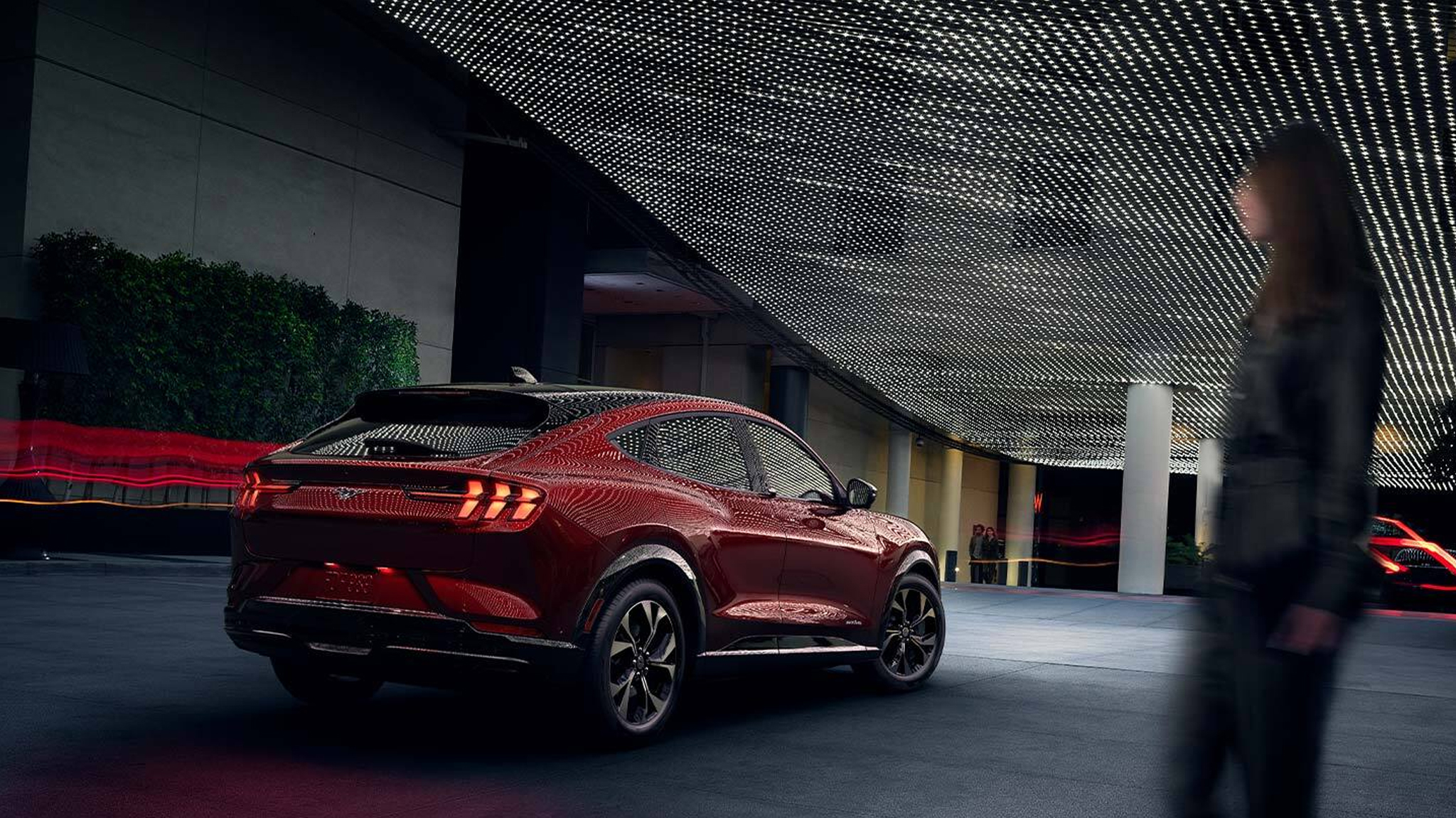 Smart Interface
While you are on your journey the Mach-E will keep you connected and entertained like no other car experience. An entirely new interface has been designed for the release of Ford's First-Ever Electric Car. It encompasses technology that learns and recognizes your daily habits to better suit the time you spend in the car. Your interface is connected to a cloud that will wirelessly and safely receive updates to make sure you are up to date at all times. You can create different users and profiles that will provide a custom-tailored ride. It will pick up voice commands seamlessly while you are on the road. You can control almost the entire car from this intuitive, simple to use dashboard.