Red Bull Crashed Ice Boston: Featuring The Kia Telluride & Kia Forte Launch Edition
I myself, personally was lucky enough to attend the Red Bull Crashed Ice event held at the legendary Fenway Park in Boston, Massachusetts. The anticipation was thrilling, the crowd was alive, and the skaters were fierce. For the very first time, ice cross downhill made it to Fenway Park to add a bit of excitement during the baseball offseason. Some of the world's toughest and skilled skaters showed up to prove their skills and battle for the top spot. Contestants began atop the ice, skated downhill through twists and turns, four skaters at a time generating speeds as fast as 50 mph. The best views could be found on the upper level of the ballpark with a bird's eye view of the men and women battling it out. An interesting sports night for the books to say the least!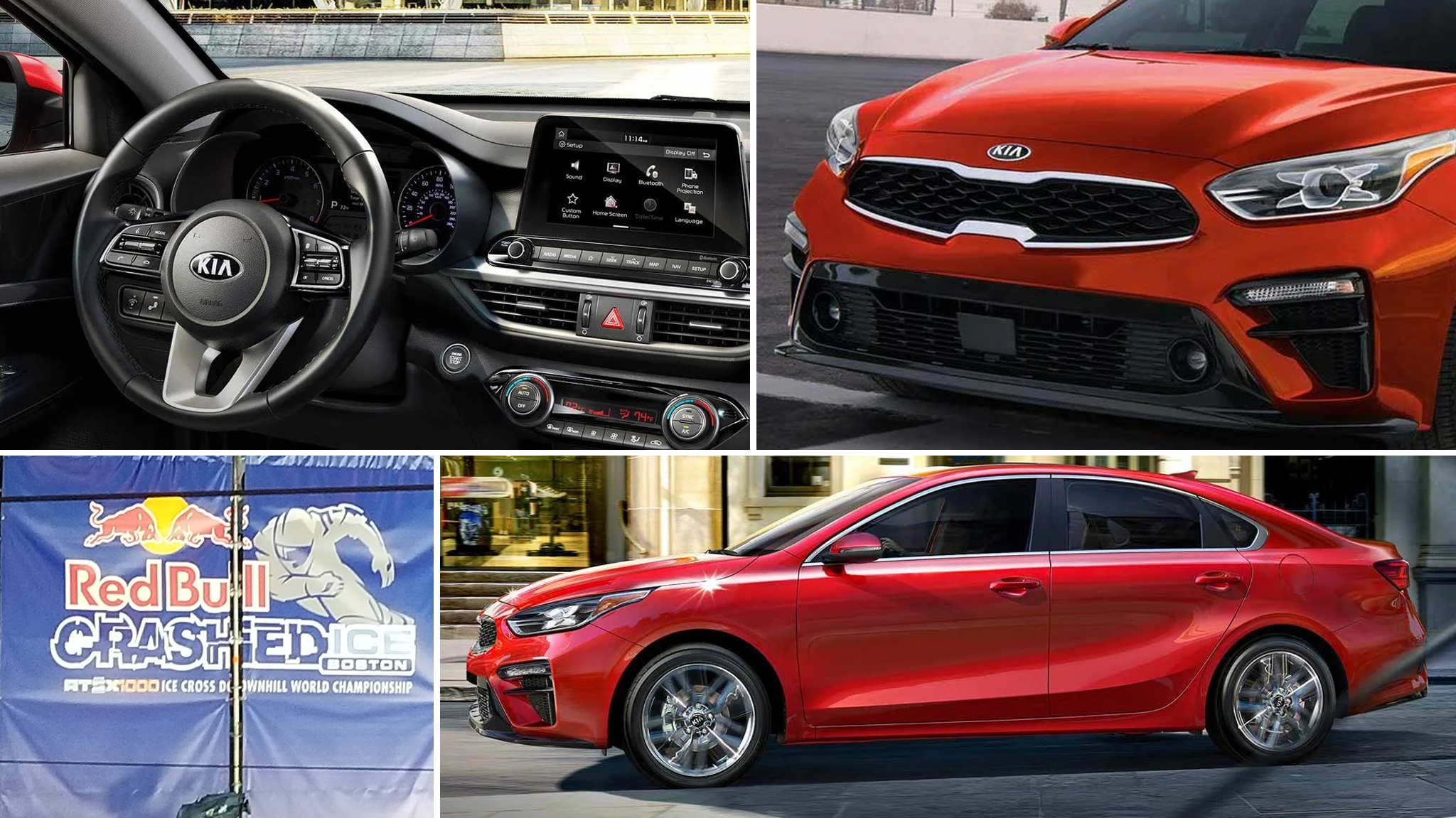 Kia Forte EX Launch Edition
Kia Motors was the main sponsor for the event allowing for the intense downhill skating action to take place. Kia had multiple Kia Forte EX Launch Editions throughout the course hoisted up on stand-alone pedestals. The fire orange exterior grabbed my attention within seconds, and wish I had a pair of binoculars to inspect it a bit closer. The Launch Edition has a very sharp and impressive exterior complemented by a set of 17" graphite alloy wheels in addition to LED headlights, and a rear spoiler. The outside is beautiful, but what's on the inside? You will find features like 2-color LED interior lighting, Harman/Kardon Premium Audio system, wireless smartphone charging, and navigation with voice control. The Forte EX Launch Edition offers a lot for a little price. Luckily we actually have a few in stock. Come check one out!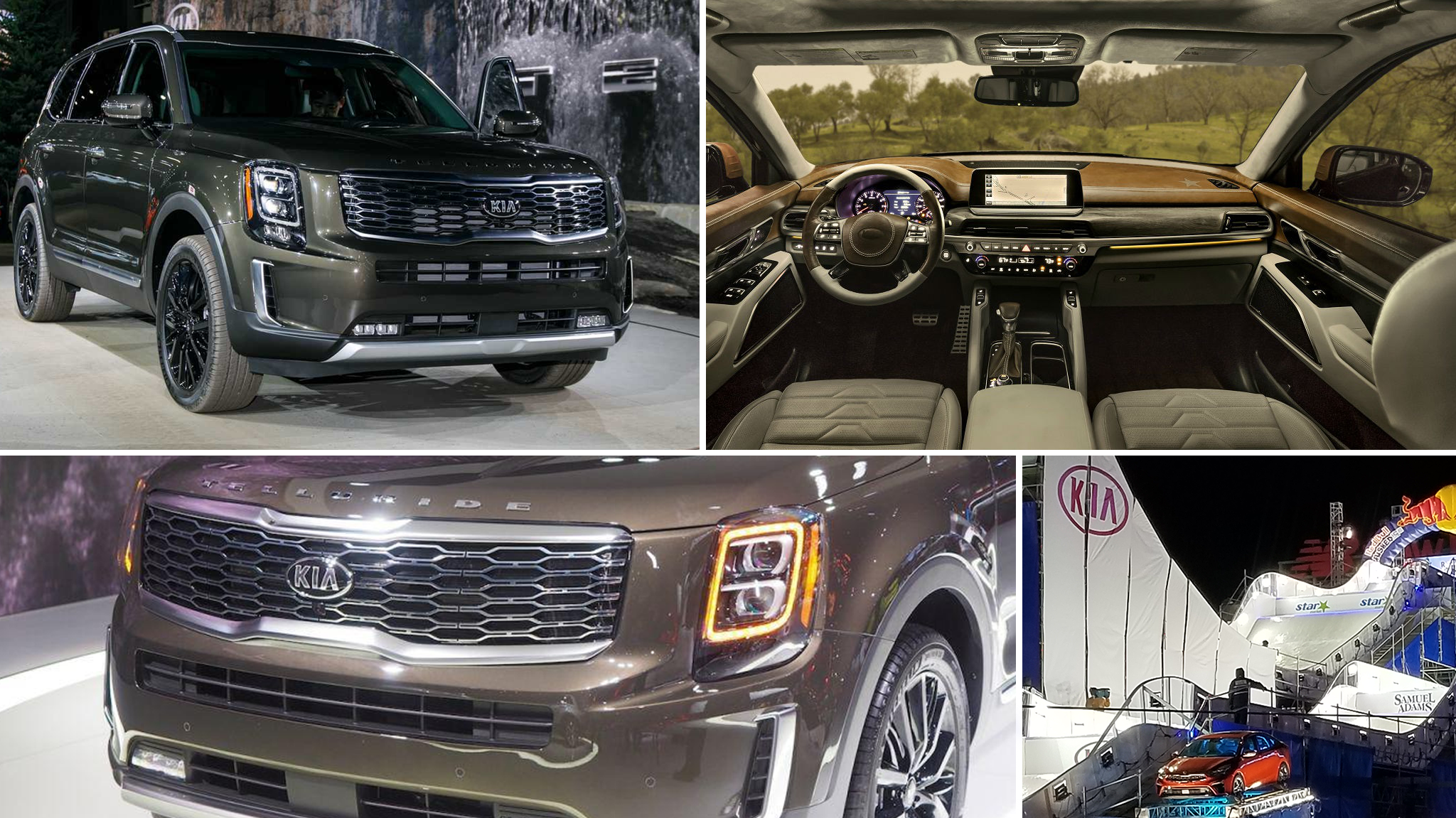 The All-New 2020 Kia Telluride
Have you heard anything about the all-new 2020 Kia Telluride? Well, there was actually one on display at Fenway Park for all to see. It was easy enough to find, all I had to do was follow the crowd of people, and there it was. The Telluride certainly has a unique physique with LED lights all around and with sweeping body lines, it looks like a futuristic concept car that has already arrived. With a bold exterior, there must be a bold powertrain. It is offered with a 3.8L V6 with 291 horsepower and an 8-speed transmission allowing for a tow-capacity up to 5,000lbs. It only gets better when you enter the stylish, spacious interior. Upon first glance, I noticed the large 10.25in touchscreen interface. It is large, bold, and easy to use to ensure the driver and passenger can effectively put it to use comfortably from their seat. My eye was also drawn upward towards the massive panoramic sunroof that let in an ample amount of sunlight or stargaze when the sun goes down. Did someone say seating for eight? That's right, grab the whole family and start making those memories!
Red Bull Crashed Ice Boston