---
Last year when the Kia Stinger came out, car enthusiasts around the world were excited… I mean, how could we not be, a RWD full size sports sedan with a twin turbo V6 under the hood, a car owners dream! Kia even made a variance for pure sport performance with the AWD.
---
So you may be asking a very important question; how can Kia make a twin turbo RWD sedan better. Well the answer to that is simple, add a drift button! Now you can buy a 2020 Kia Stinger GTS with a Twin-Turbo V6 AWD that you can throw the rear end out and turn your Kia sedan into a cloud making machine!
---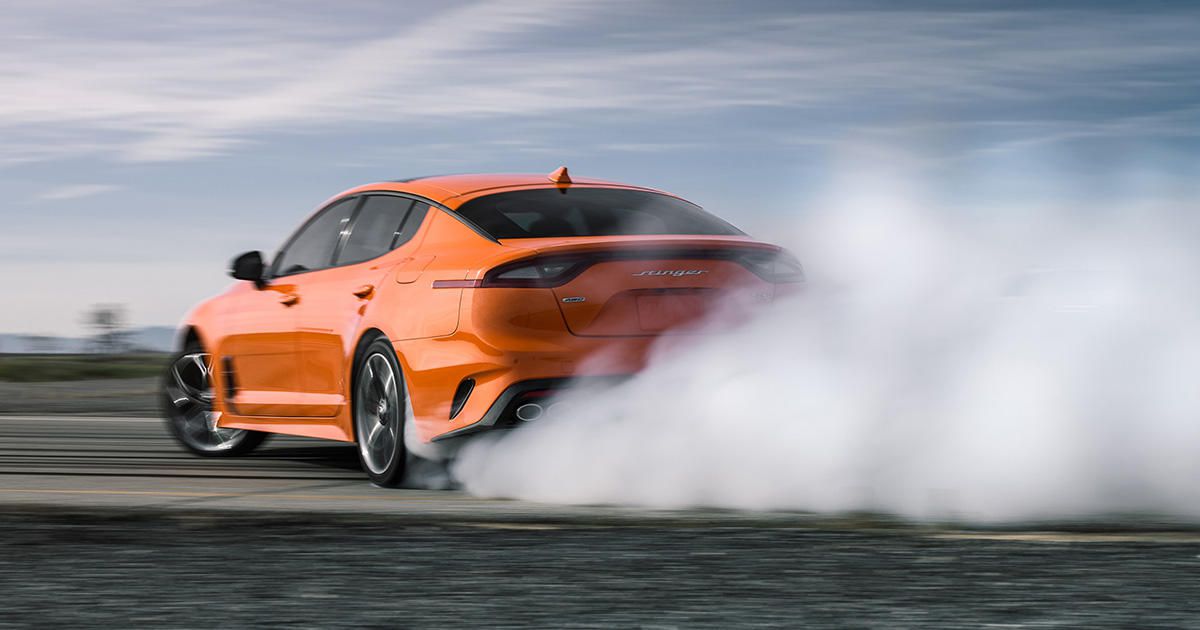 ---
2020 Kia Stinger GTS
So how do you get this special drift button? Well, you need to get your hands on one of the 800 Limited Edition Stinger GTS vehicles. What you will get is a 2020 Kia Stinger with limited edition bright orange paint, carbon fiber accents, and a special drive mode. Now lets get to what you really want to know…how does the drift button work? Well it's rather simple; in comfort mode, 60% of the power is sent to the rear wheels, in Sport mode, 80% to the rear wheels, and of course in drift mode, 100% of the power is sent to the rear wheels. But, there is a bit more within the computer to help keep the rear end sliding in control. Along with an LSD, the stability control was modified to help from pushing the Stinger beyond the point of no return.
---
---
If you want to check out the Kia Stinger GTS, you are going to have to act fast as there are only 800 to be made. According to Kia, The 2020 Kia Stinger GTS will start at $44,000. Which seems like a pretty good deal for a sleek and useful cloud making machine. So Keep updated at Quirk Cars, or one of our convenient Kia Dealerships in Manchester NH and Braintree Mass. To get a head start on taking home your very own Stinger GTS, you can start the pre-order process today at the bottom of the page!