2019 Kia Sorento: First Look
As I open the door to the 2019 Kia Sorento LX, I immediately get hit with that great new car smell. The first thing that grabs my eye is the well accented silver trim throughout the cabin, so I climb in to examine it further. As I take a seat in the cockpit I notice how roomy and comfortable it is. I am 6 feet tall and notice no obstructions to comfort as I analyze the interior. Modern vehicles seem to have a lot of technology and buttons that half the human race wouldn't have the ability to figure out, but with the Sorento that is not the case. Everything is laid out very well in an intuitive manner that urges me to explore more. All the buttons to manage the technology are spread out well and easy to use. Not overwhelming and fun to use.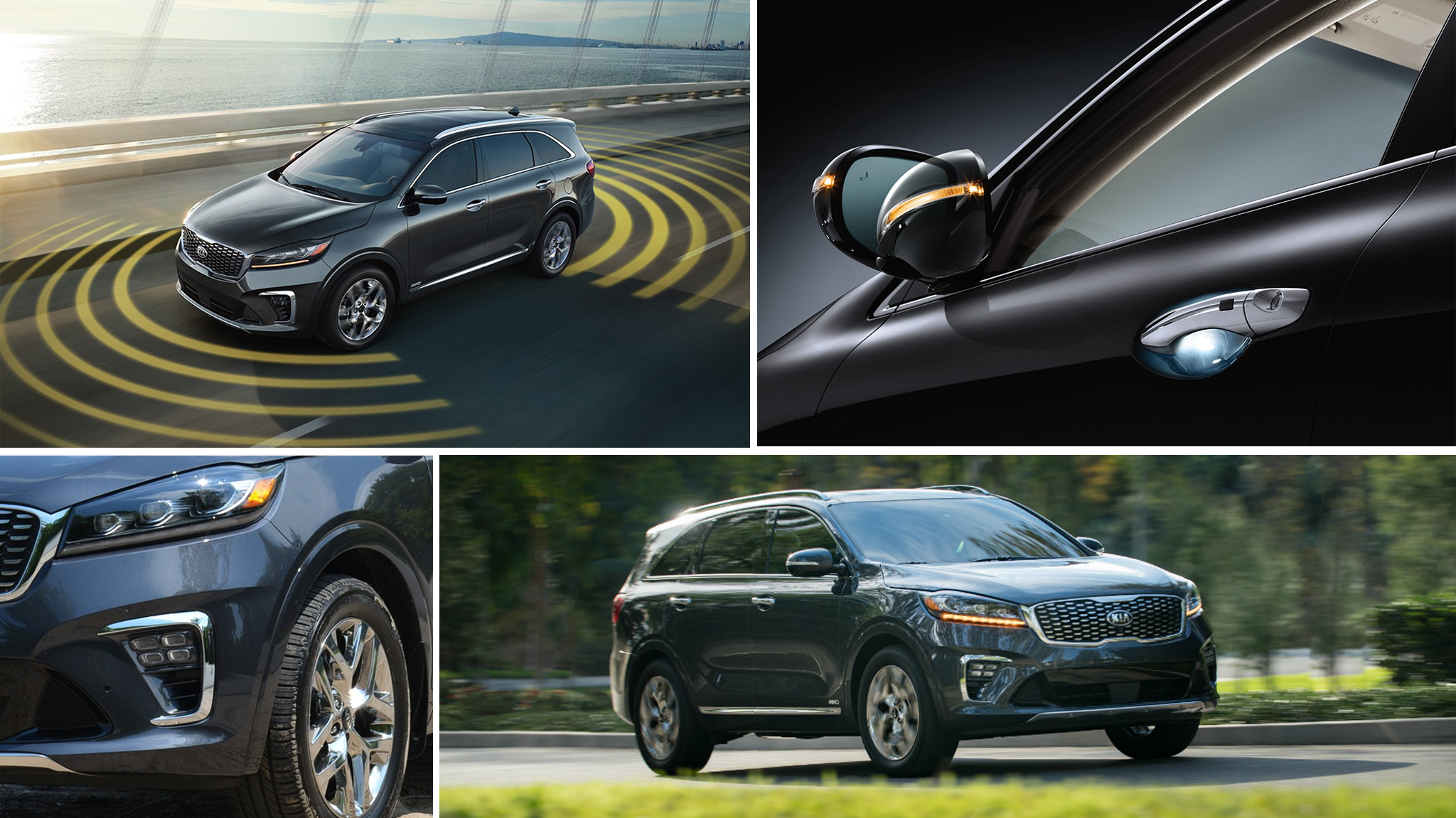 Storage is Key
As I look closer I notice the exceptional storage such as the two center console compartments. The primary console is deep and spacious with a removable cubby that may prove to be quite useful. The secondary storage compartment ahead of the shifter is easily my favorite feature for a few reasons. It too is spacious and deep for where it is located. You will find two 12 volt power, AUX, and USB ports. You can charge your phone and have your favorite music connected simultaneously while being able to close the compartment and keep everything out of sight within a flash. The infotainment system is intuitive and easy to navigate with all of your favorite apps with Apple CarPlay and Android Auto. After sitting in the Sorento for a few minutes now, I notice the seats truly are comfortable. The cloth bucket seats are the way to go! I'm not a big fan of leather so they suit me well. But hey that doesn't mean they aren't still heated for those terribly cold New England mornings!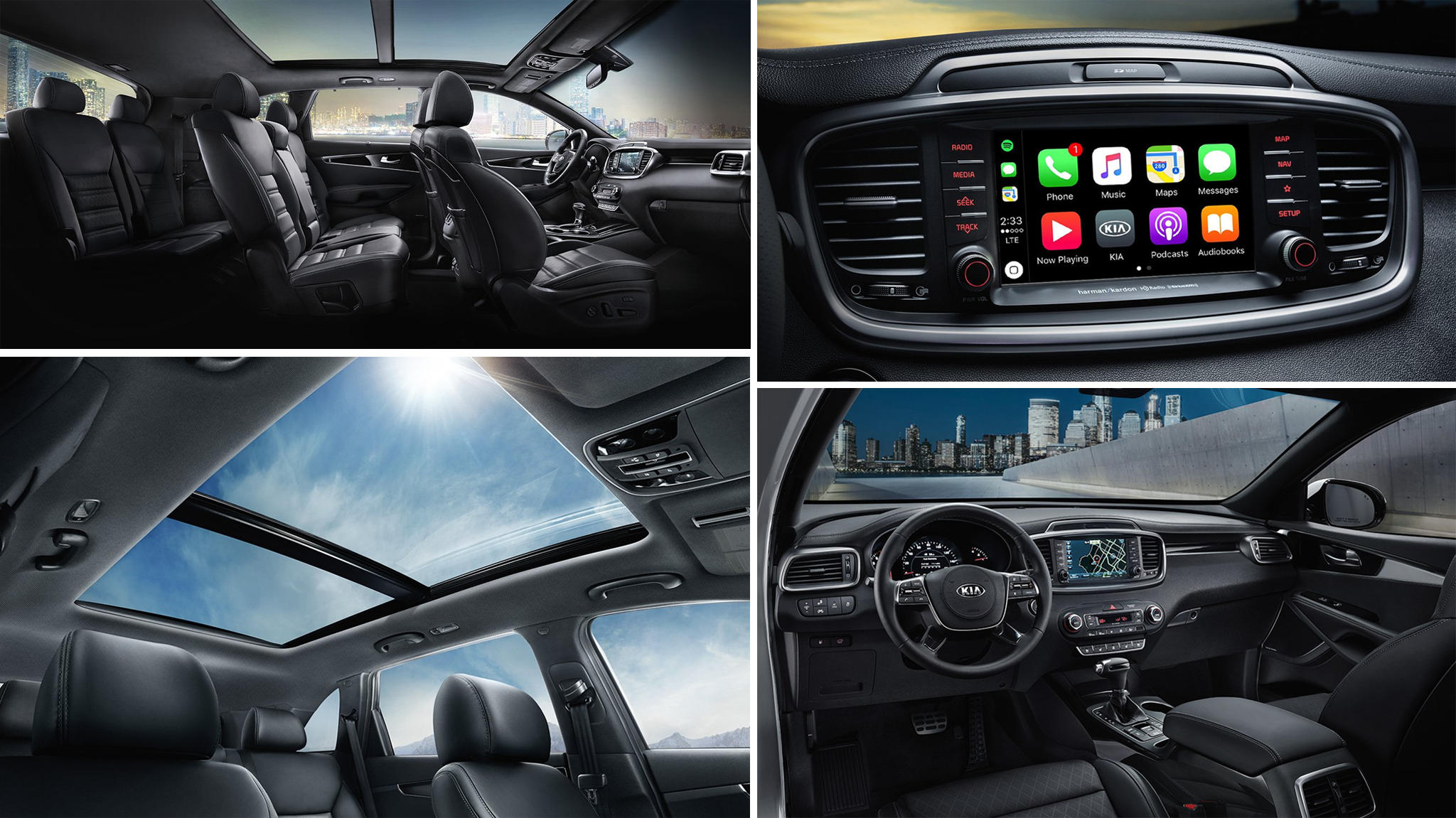 More Space the Better
Let's take a look at the back seat. As I sit in the back seat I notice that it too is spacious. As I stated I am 6 feet tall, and would have no problem taking a road trip several hours North. The center armrest is great for some ice cold summer drinks, and I noticed two power ports in addition to custom vent controls so I can adjust the air accordingly. Also available is a 120V port for those camping accessories. What really impresses me is the third row and that there are even more cup holders in the back! Never too many cup holders right? To top it off, an available soft, quick drying, stain resistant fabric will ease your mind when it comes to spills and cleaning them up. Now if only I could find the keys for a test drive.